Preparation of sago porridge
Indonesia, Papua Province
Sago palm is one of the main carbohydrate foods in SEA. And in Papua, where there are very few rice crops, sago is generally the main product. The age of the palm for use is from 10 to 15 years. The palm is cut down and the core of the trunk is almost pure starch, which is used for culinary purposes. I previously watched the process of processing sago in the village of the mentov people. There, the traditional way of making sago is to fry cakes.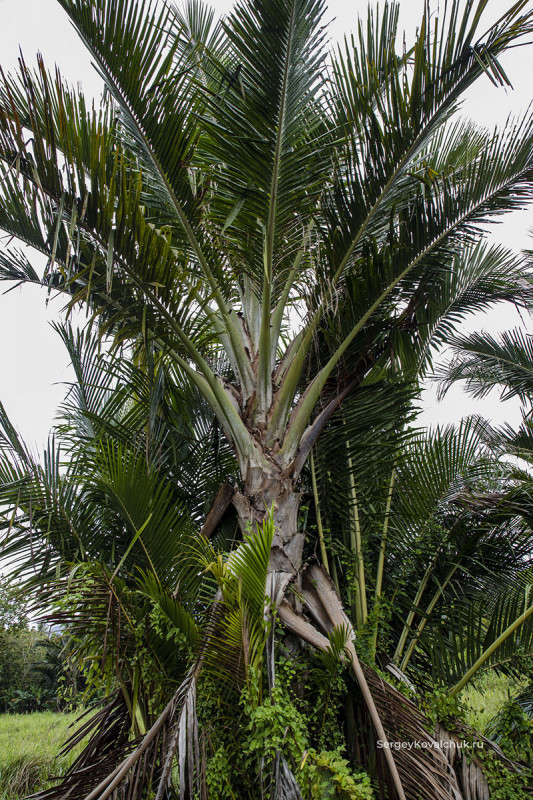 On Papua, they make porridge from sago. In practice, the technology is the same as the preparation of jelly from starch. A small amount of cold water is poured into a bowl with sago flour, mixed, filtered, then boiled water is added and stirred very quickly. It turns out a viscous, jelly-like porridge.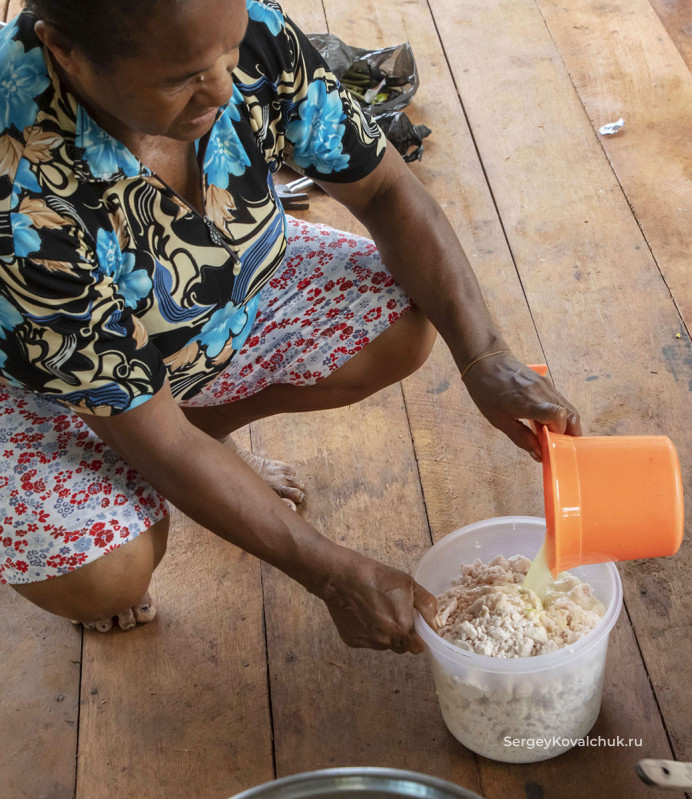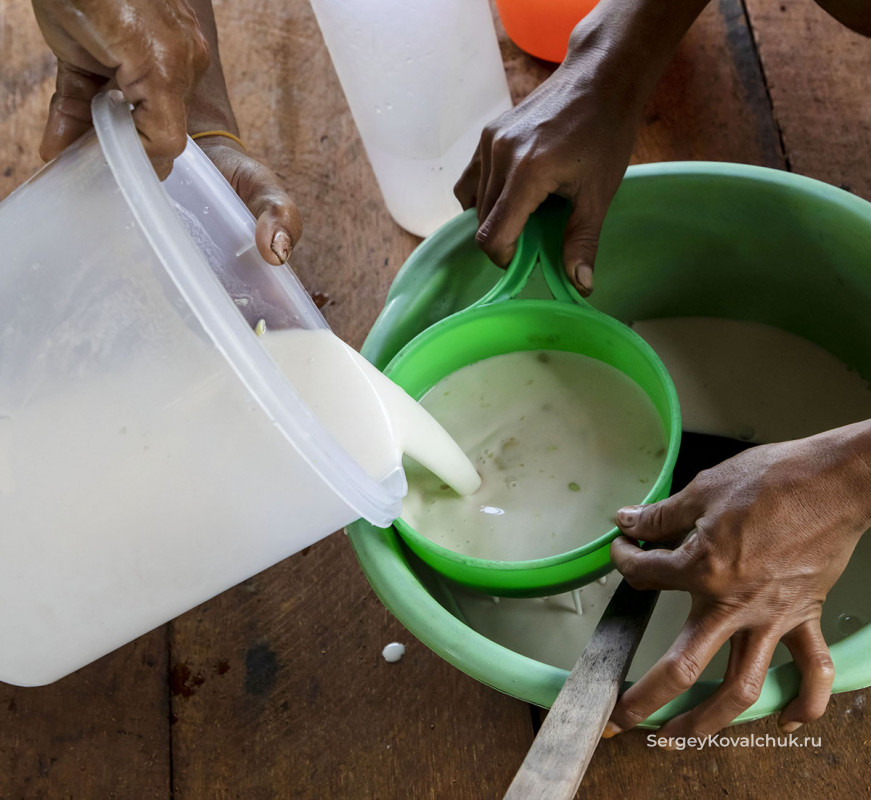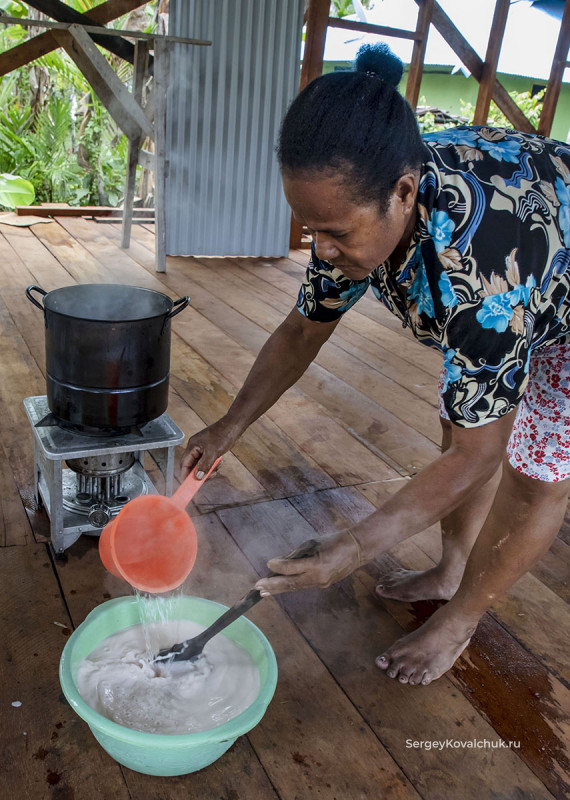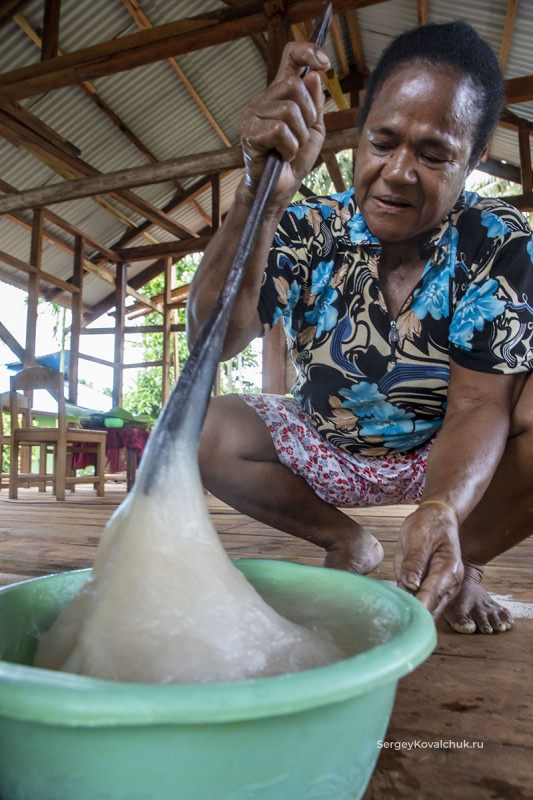 Porridge is placed in plates with wooden special sticks in the form of tridents, cleverly twirling them both. I could not put it on the first try, the porridge was running away. We ate porridge with thick fish soup and spicy sauce, which was prepared before meals. It's quite tasty!